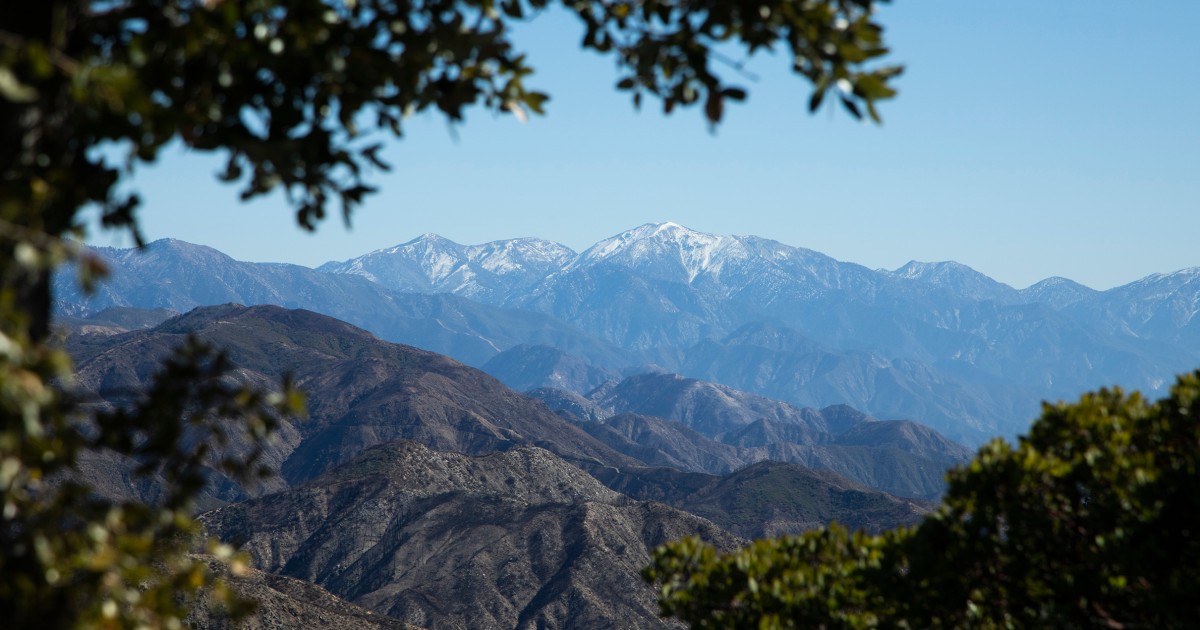 A second hiker has gone missing on California's Mount Baldy, which is the same mountain where actor Julian Sands went missing on Jan. 13, officials said Monday.
Jin Chung, 75, failed to return from a hike and meet two others as planned Sunday, the San Bernardino Sheriff's Department said in a statement.
Sands has not been since Jan. 13, when he went to hike the peak in the San Gabriel Mountains northeast of Los Angeles.
The search for both men is ongoing. Helicopters and drones with infrared devices were used to try to locate Sands over the weekend, but high winds prevented aircraft from being used Monday, the sheriff's department said.
On Monday, ground crews on the Chung case also revisited some previously searched areas to look for Sands, according to the agency.
Sands, 65, who lives in North Hollywood, is known in part for his role in "A Room with a View."
Chung lives in Los Angeles. He carpooled to the mountain with two others Sunday morning and separated, but was supposed to return and meet them at 2 p.m., the sheriff's department said.
Sands, an English-born actor, starred in the 1985 movie "A Room With a View" and other films, including "Warlock" (1989) and "Arachnophobia" (1990). He has also appeared in numerous other movies and television shows over the decades. 
His family, in a statement released by the sheriff's department, thanked the searchers who are looking for him. The family said the teams are braving difficult conditions.
Officials have warned about high winds and ice, and at one point the day after Sands went missing, a search had to be paused because of the risk of avalanches.
Mount Baldy has a summit of 10,064 feet, according to the U.S. Forest Service.