David Crosby, the legendary singer-songwriter and founding member of the Byrds and Crosby, Stills, Nash & Young, has died, a source close to the musician confirmed Thursday. He was 81.
The two-time Rock & Roll Hall of Fame inductee died after a long illness, his wife said in a statement to Variety.
"He was lovingly surrounded by his wife and soulmate Jan and son Django," she told the outlet. "Although he is no longer here with us, his humanity and kind soul will continue to guide and inspire us. His legacy will continue to live on through his legendary music."
Crosby's final release, "Live at the Capitol Theater," came out last month. In an interview with the site ultimateclassicrock.com, he described the performance captured in the recording as "magical."
Crosby was born in Los Angeles and joined the Byrds in 1964, scoring their first hit with Bob Dylan's "Mr. Tambourine Man."
Crosby, Stills & Nash — later known as Crosby, Stills, Nash & Young when joined by musician Neil Young — were founded the following year and released a series of hits with "Marrakesh Express," "Just a Song Before I Go," "Woodstock" and others.
The band's album, "Looking Forward," was released in 1999.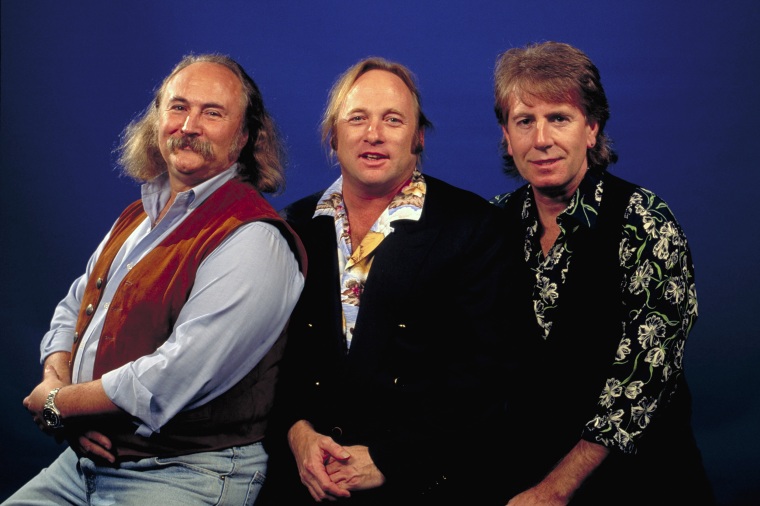 Crosby was inducted to the Rock & Roll Hall of Fame twice — once in 1991 with the Byrds and again six years later with Crosby, Stills & Nash.
In last month's interview, he said that he was no longer touring because of tendonitis in both hands.