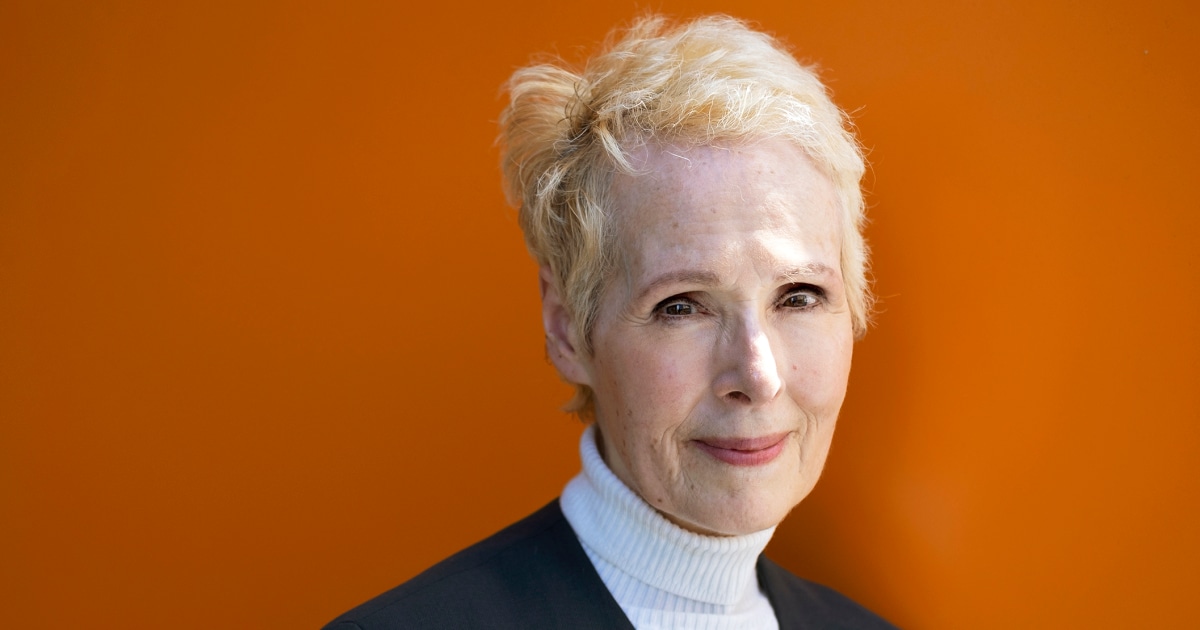 Former President Donald Trump confused E. Jean Carroll, the writer who has accused him of rape, with ex-wife Marla Maples in a photo he was shown during a deposition, newly unsealed court documents show.
An excerpt of the October deposition released by U.S. District Court for Southern New York on Wednesday includes an exchange in which Trump was asked by Carroll's lawyer about a black-and-white photograph that showed a small group of people, including Trump and Carroll.
"That's Marla, yeah. That's my wife," Trump said, referring to Maples.
Trump lawyer Alina Habba corrected the mistake, saying, "No, that's Carroll."
Trump's comments under oath threaten to undercut his repeated denials of Carroll's allegations, claiming she's "not my type."
Trump was married to Maples from 1993 to 1999. Carroll, 79, has alleged that Trump attacked her in a New York department store in the mid-1990s.
NBC News has asked Habba for comment.
Maples, 59, was the second of Trump's three wives; the couple had one child together, Tiffany Trump. In 2005, he married Melania Trump.
Trump, who has launched a 2024 presidential bid, asked a federal judge to dismiss Carroll's lawsuit last week. Judge Lewis Kaplan denied Trump's request and ordered that parts of the deposition be made public.
In the earlier excerpt, Trump denied the allegations and repeatedly insulted Carroll, calling her a "whack job" who's "not my type."
The case is expected to go to trial in April.
Dareh Gregorian contributed.