Tyre Nichols was the victim of an "unadulterated, unabashed, nonstop beating" reminiscent to the brutality Rodney King suffered at the hands of police officers, attorneys representing the man's family said Monday after seeing video of the police encounter that happened days before Nichols' death.
Nichols, 29, was hospitalized and died three days after he was stopped by Memphis police officers on Jan. 7.
Five officers involved in the traffic stop were terminated Friday, following an administrative investigation that found they violated department policies, Memphis Police Chief C.J. Davis said in a statement. 
Attorneys Ben Crump and Antonio Romanucci, who are representing Nichols' family, said they could not offer too many details of the video after viewing it with Memphis city officials. 
At a news conference Monday, Romanucci described it as an "unadulterated, unabashed, nonstop beating" for three minutes.  
"There were multiple uses of force, multiple uses of force," Romanucci said. "That's what we can say."
Crump told reporters that it reminded him of "the Rodney King video," referencing the 1991 bystander footage of Los Angeles police officers beating a Black man.
"What we can tell you about the video: It is appalling, it is deplorable, it is heinous … violent," Crump said. "And it's very troublesome on every level because you have to ask yourself, yet again, we're seeing evidence of what happens to Black and brown people from simple traffic stops." 
Ravaughn Wells, Nichols' mother, was visibly and audibly upset during a news conference after viewing the footage. 
"All my son was trying to do was get home. … He was two minutes from the house when they stopped him," his mother said. "He was less than 80 yards away when they murdered him. Yes, I said murder … because when I walked into that hospital room, my son was already dead." 
Shelby County District Attorney Steve Mulroy said he anticipated footage in the case to be released to the public "this week or next." 
"Transparency remains a priority in this incident, and a premature release could adversely impact the criminal investigation and the judicial process," Davis added in a statement Monday.
The police department and mayor's office said last week that the body camera footage would be released to the public after the internal investigation concluded and the family was able to view it privately.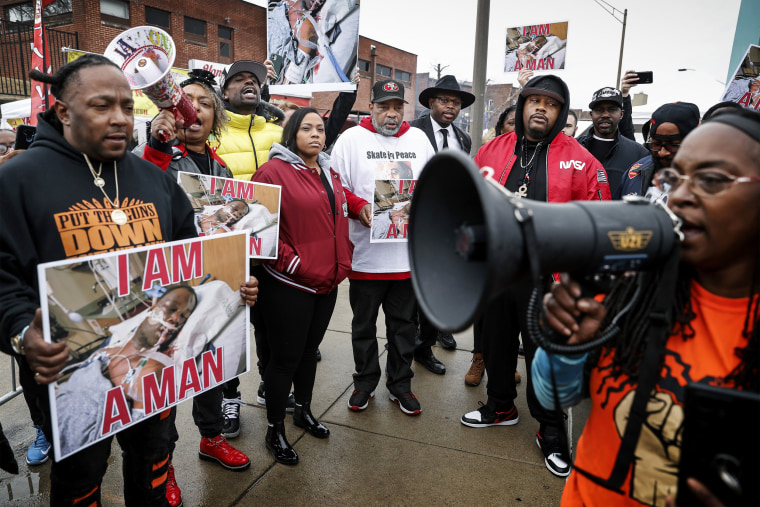 Details of what happened between Nichols and the five officers have been scarce.
Police said in an initial statement following the Jan. 7 stop that Nichols had been pulled over for reckless driving and fled from officers on foot, and that a "confrontation" occurred while officers tried to detain Nichols.
Nichols complained of having shortness of breath and was taken to the hospital in critical condition. A cause of death has not been released.
A photo provided by his stepfather, Rodney Wells, showed Nichols in the hospital with blood on his face and what appeared to be a swollen eye. His mother said Monday that her son was placed on a "breathing machine" after the traffic stop.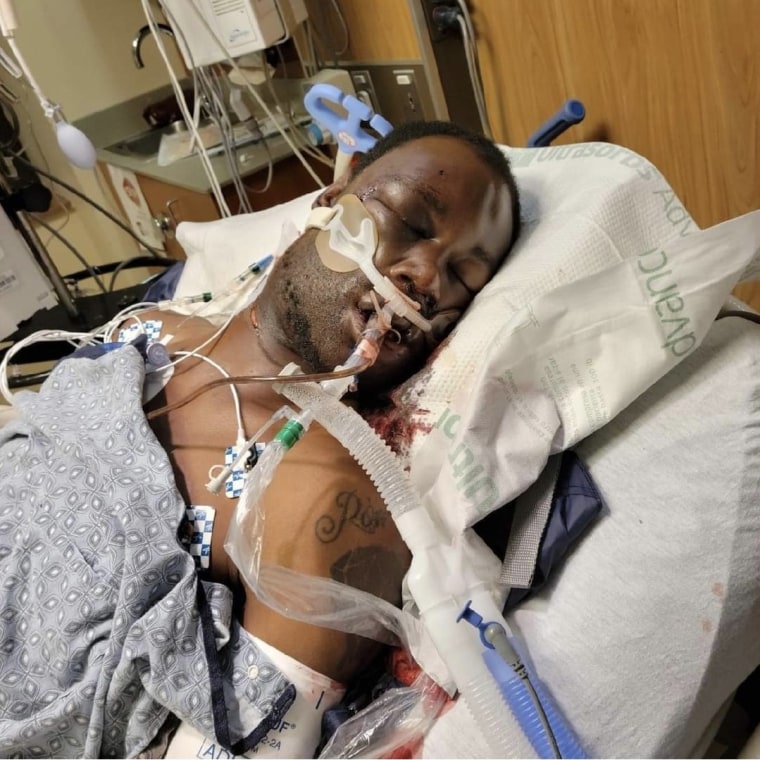 Nichols' case is being investigated by the Tennessee Bureau of Investigations and the Department of Justice, which announced it was launching a civil rights inquiry into the traffic stop.
Officials identified the officers Friday as Tadarrius Bean, Demetrius Haley, Emmitt Martin III, Desmond Mills Jr. and Justin Smith.
NBC News was unable to contact the officers for comment following their termination Friday, and they did not immediately respond to emails requesting comment Monday.
In an emailed statement, Memphis Police Association President Lt. Essica Cage-Rosario cited an ongoing criminal investigation into Nichols' death and declined to comment on the officers' firing.
"The citizens of Memphis, and more importantly, the family of Mr. Nichols deserve to know the complete account of the events leading up to his death and what may have contributed to it," she said.
Nichols' family described him as beloved by his FedEx co-workers, where he worked the last year with his stepfather. They said he loved to skateboard, take pictures and watch the sunset.
Nichols was also a father to a 4-year-old boy, Crump said.
"My son was a beautiful soul," his mother said. "And he touched everyone."