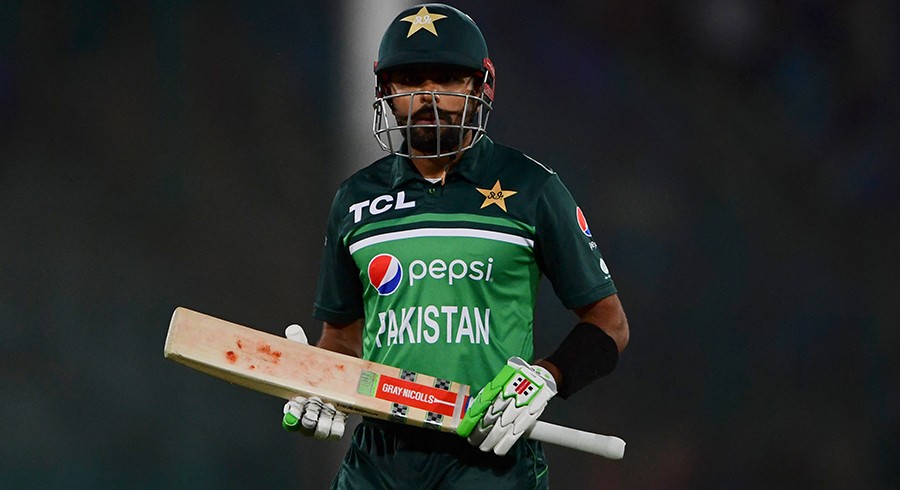 Pakistan skipper Babar Azam looks unfazed as he received support from his fans in the wake of the recent lewd accusations against him.
Azam uploaded his picture on Monday, in which he is sitting on the Sydney Harbour Bridge, with a caption that read, "Doesn't take too much to be happy."
ALSO READ: Shahid Afridi set to build cricket academy in Quetta
Doesn't take too much to be happy ☺️ pic.twitter.com/udKmZTHl6V

— Babar Azam (@babarazam258) January 16, 2023
An Instagram account named Esha Babar Azam had shared photos, audio and video recordings allegedly showing Babar involved in scandalous acts. The posts allegedly showed a topless Babar in intimate chats with an unidentified woman.
The Pakistan skipper was also falsely accused of promising the woman that her boyfriend's spot in Pakistan's XI was safe if she kept sexting him.
Despite the allegations, Babar Azam's fans supported the Pakistan skipper and termed the allegations a 'hoax' and a 'conspiracy.' The hashtags #WeStandwithBabar and #StayStrongBabarAzam were also among the top trends on Twitter on Monday.
Hhh the guy who started all this agenda must be cursing himself now because after this agenda many of the babar haters and those who usually criticise him are also supporting babar on this matter Now go and find a different way and spend some money as well😂#WeStandWithBabar pic.twitter.com/PieZB5l55B

— Hassan Abbasi (@HassanAbbasian) January 16, 2023
STAY STRONG KING 🫀 #WeStandWithBabar pic.twitter.com/iA1TA6reJ9

— Laiba Khan Yousafzai🇵🇰 (@iLaibaKay) January 15, 2023
It's regrettable that we finally got a world-class batsman after years
But because of these chawal journalists and toxic Ex and current cricketers. Also, his ex-franchise is trying hard to let him down. World backs him, and we let him down. #WeStandWithBabar #StayStrongBabarAzam pic.twitter.com/5qCot2w5aD

— Shaharyar Ejaz 🏏 (@SharyOfficial) January 16, 2023
The allegations have come at a time when Babar is facing the pressure of losing his captaincy after losing the Test series to England and the One-day International (ODI) series 1-2 to New Zealand.